Internship Branding Project / In collaboration with Aaron Fox
Vidolytics is a customized solutions provider utilizing digital screens, beacons, and a comprehensive software platform to create a unique and measurable advertising medium. The purpose of this internship project was to rebrand the company and create new business cards, brochures, logo, and advertisements.

We improve and simplify DOOH advertising and digital signage networks with our  proprietary software platform. Vidolytics offers both advertisers and venues strong analytics, improved campaign results, and best in class operational excellence.
To make DOOH the preferred and most effective and efficient advertising network by means of offering a solution that makes digital signage more intelligent.
Adaptable, Customizable, Intelligent
The colors are meant to show the tech side of the company and the darker tones are meant to feel professional and clean. Blue represents loyalty, trust, and reliability; 3 things Vidolytics believes in.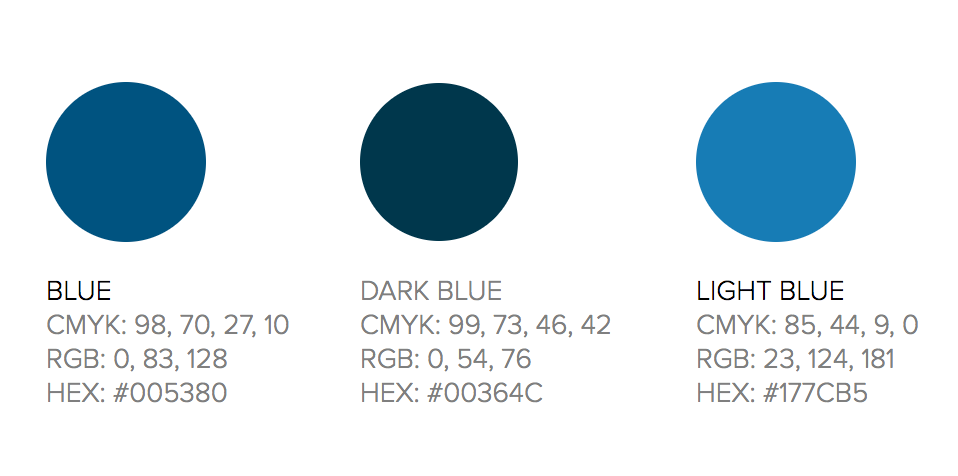 The secondary colors are meant to keep the feel of the brand without veering too far from the primary colors look. Two darker colors should not be paired together, only a light and dark should ever be used when pairing any two colors. The secondary colors can be used with the primary colors as well.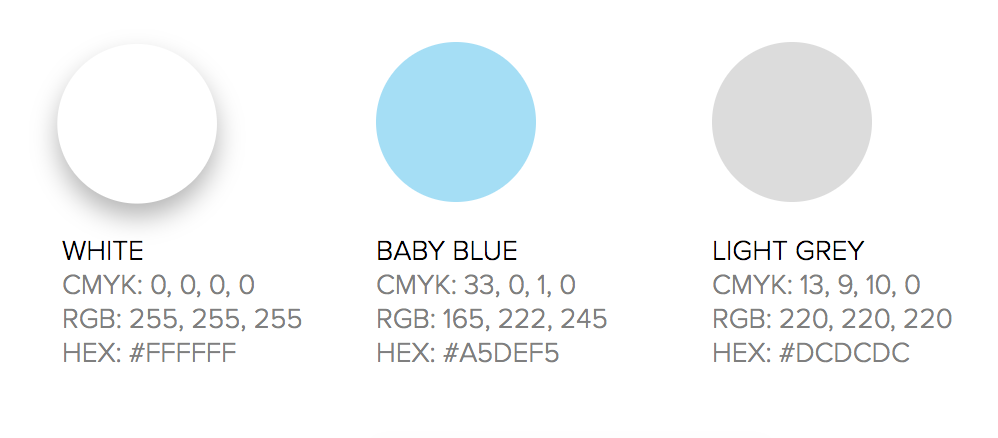 Many venues have signage that doesn't work, is too complicated to manage, or takes a trained full-time employee to understand the process and manage the content and marketing. With Vidolytics, they take these three different marketing products: software, beacon, and screens and combine into a single platform.
The business cards were apart of my personal contribution to the rebranding process. I began working in illustrator and creating different designs that fit the simple desired look for the company.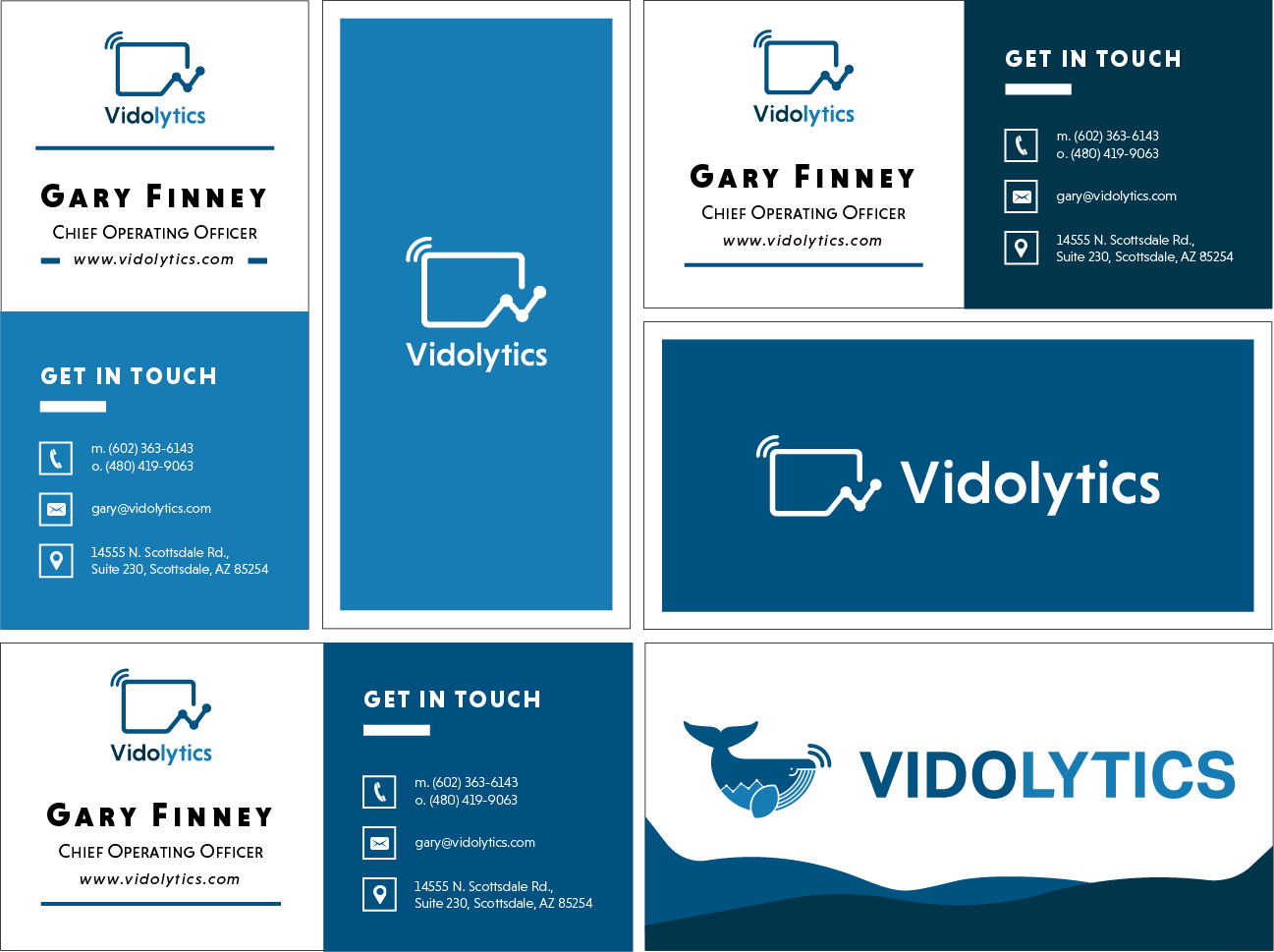 BUSINESS CARD PROCESS | FINAL COPIES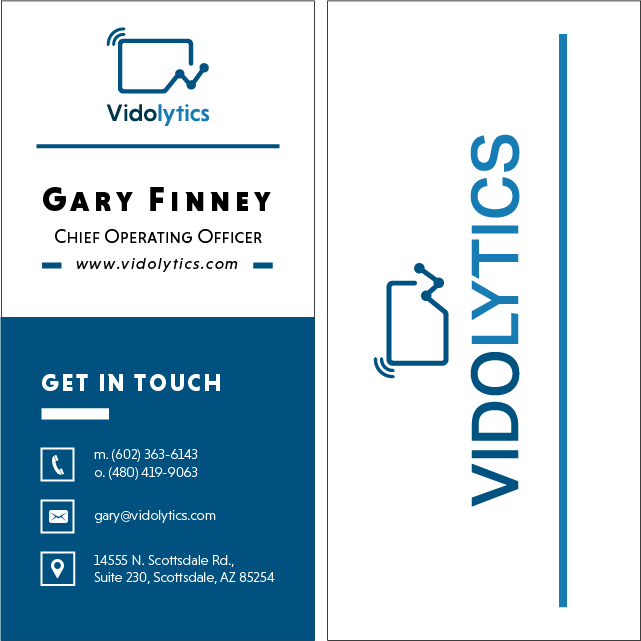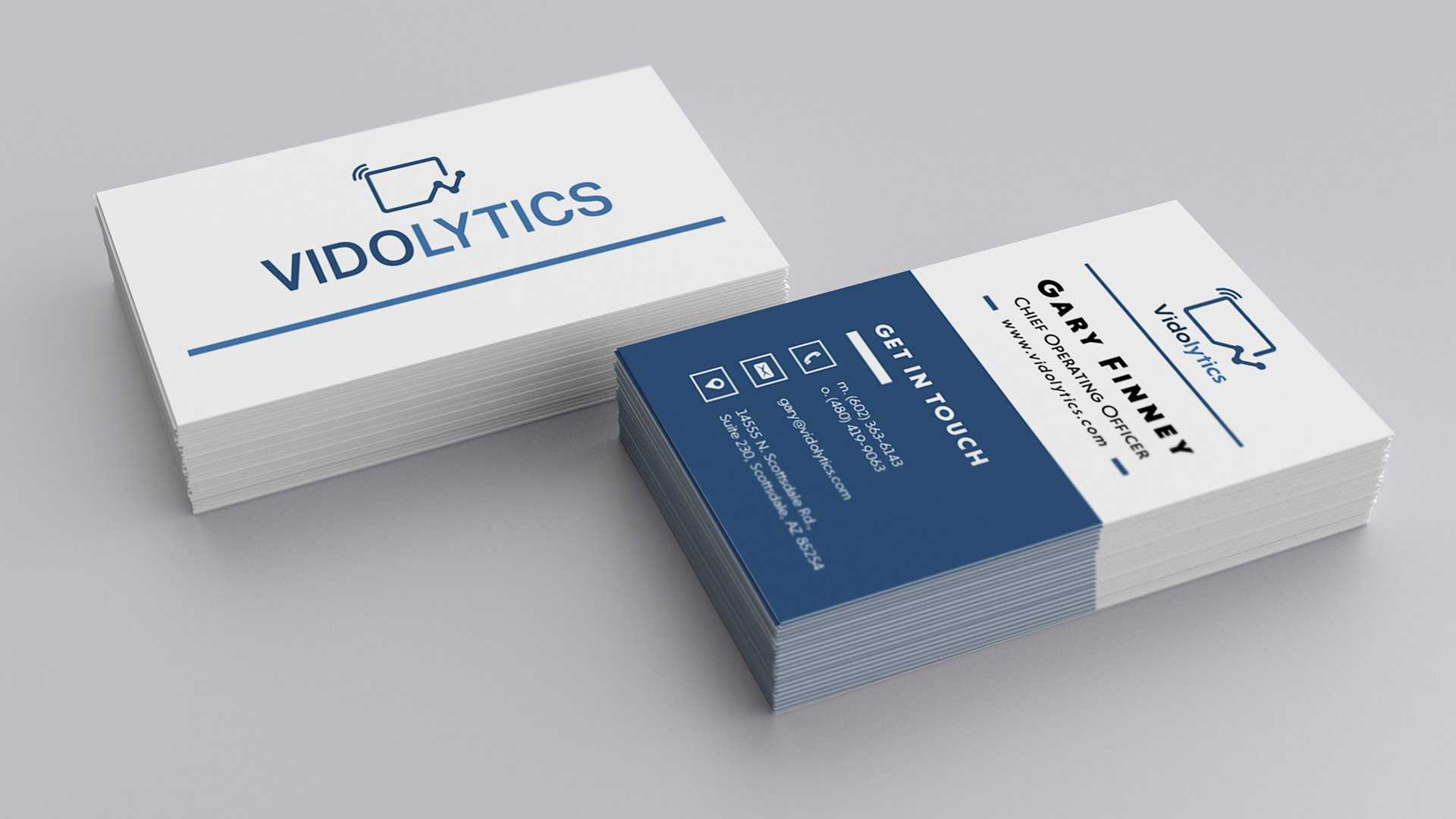 Brochures were also apart of my personal contribution to the rebranding process. The final product was a 6" x 6" square tri-fold brochure. Roughly 500-1000 brochures are planned to be printed.