The Arizona Pet Project prevents pet homelessness by keeping families together. They are able to achieve this by providing affordable services, resources, and support to pet owners. The Student Ad Agency took on The Arizona Pet Project as a client. I was the designer on the team and worked with a project manager and copywriter to create postcards, thank-you cards, and banners. Over 300 postcards and thank-you cards were printed for the client. 
Each postcard is sent out to people who donate or volunteer to help The Arizona Pet Project. These postcards are light hearted and are created to make the recipient smile.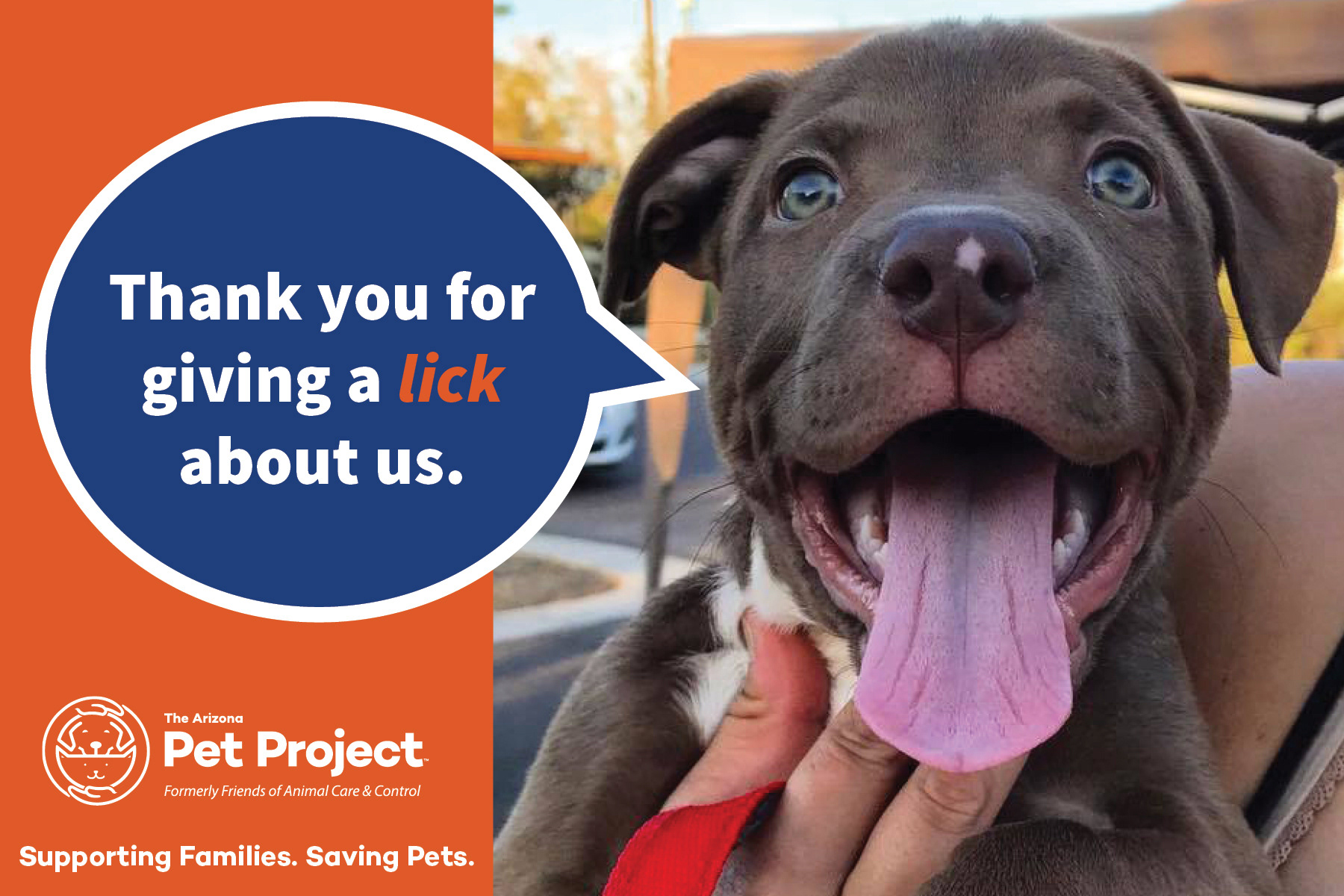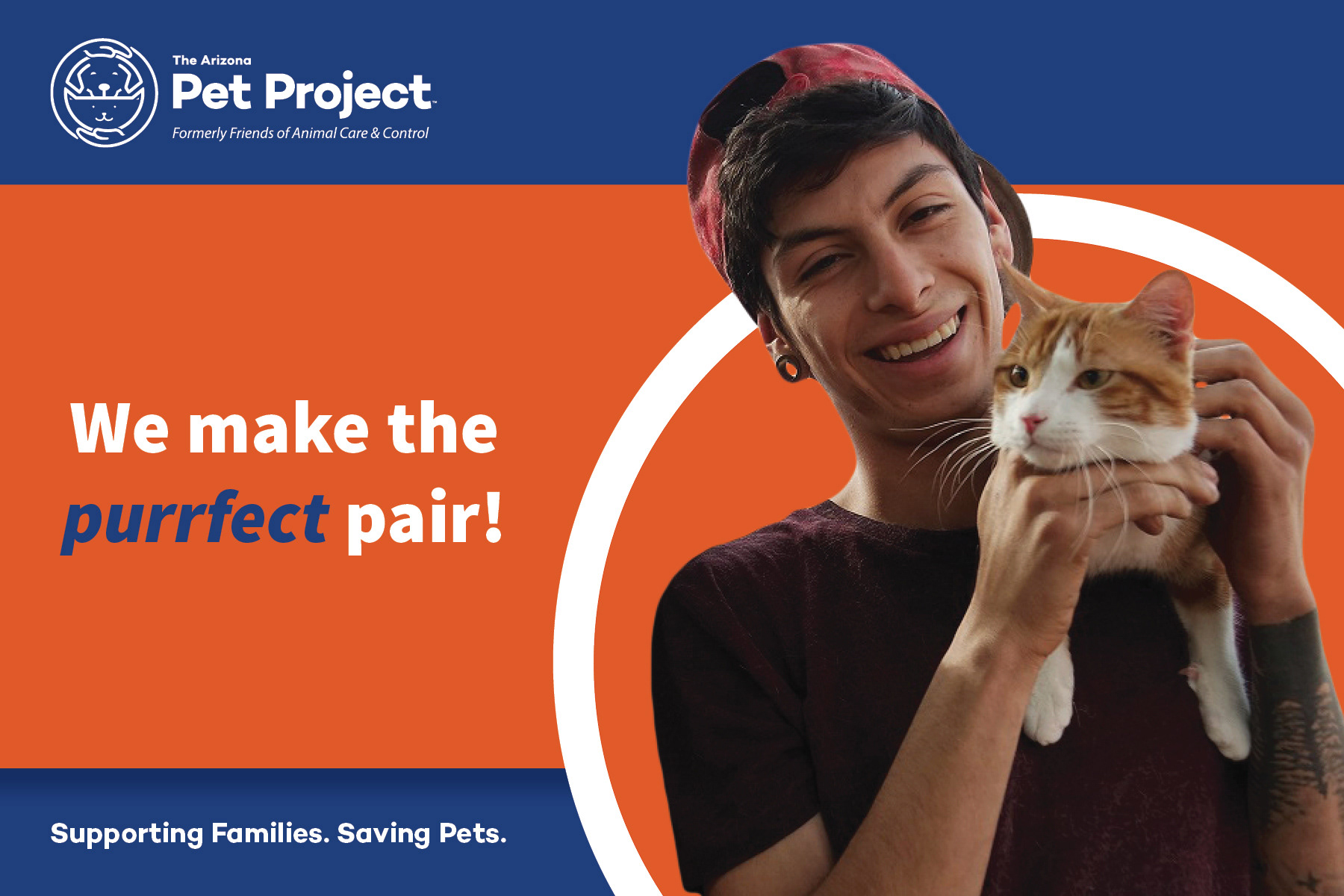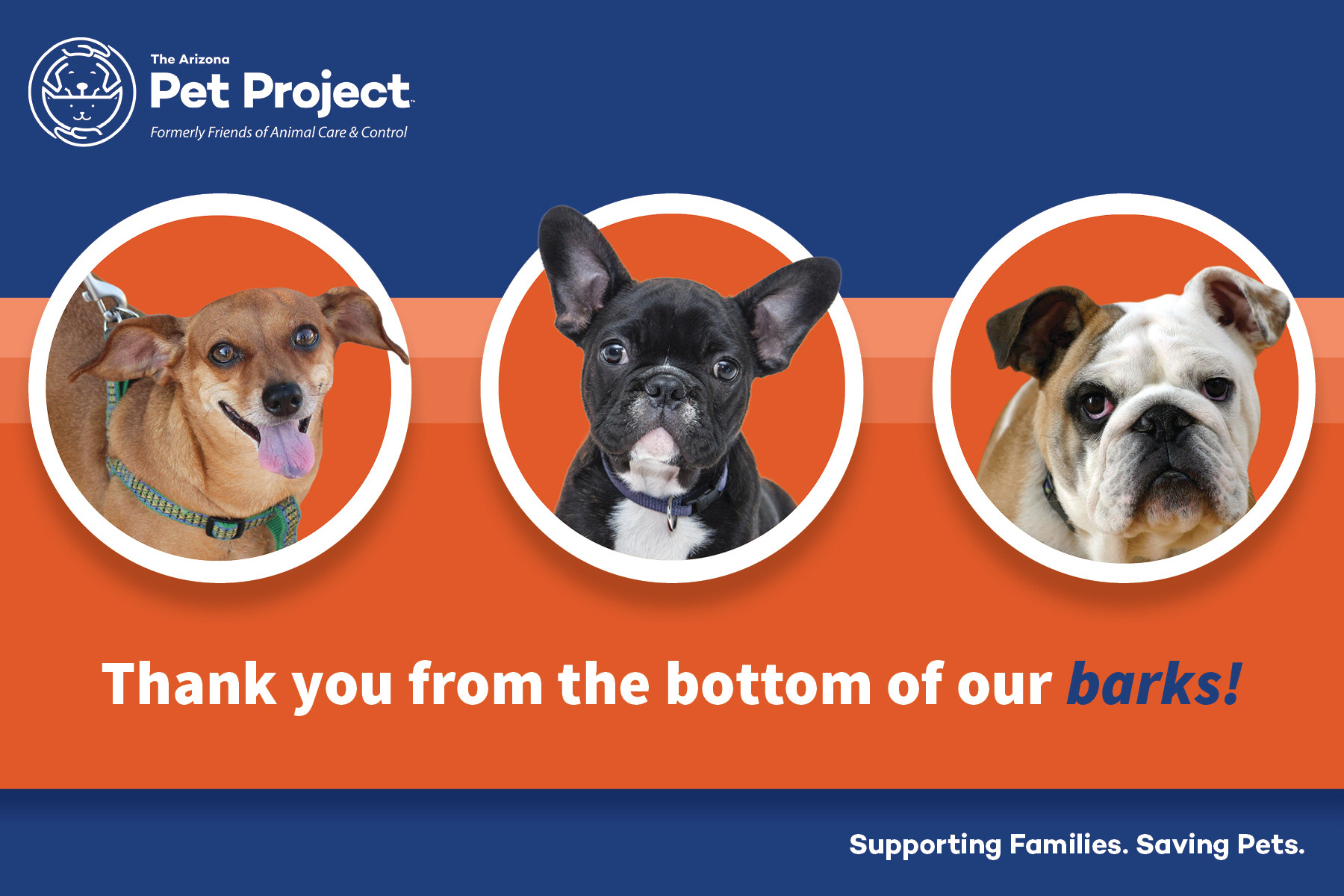 3 DIFFERENT THANK-YOU CARDS
These formal thank-you cards are used to thank clients for choosing their services or to thank them for volunteering. They stand as a reminder for clients to return to them and to continue supporting them.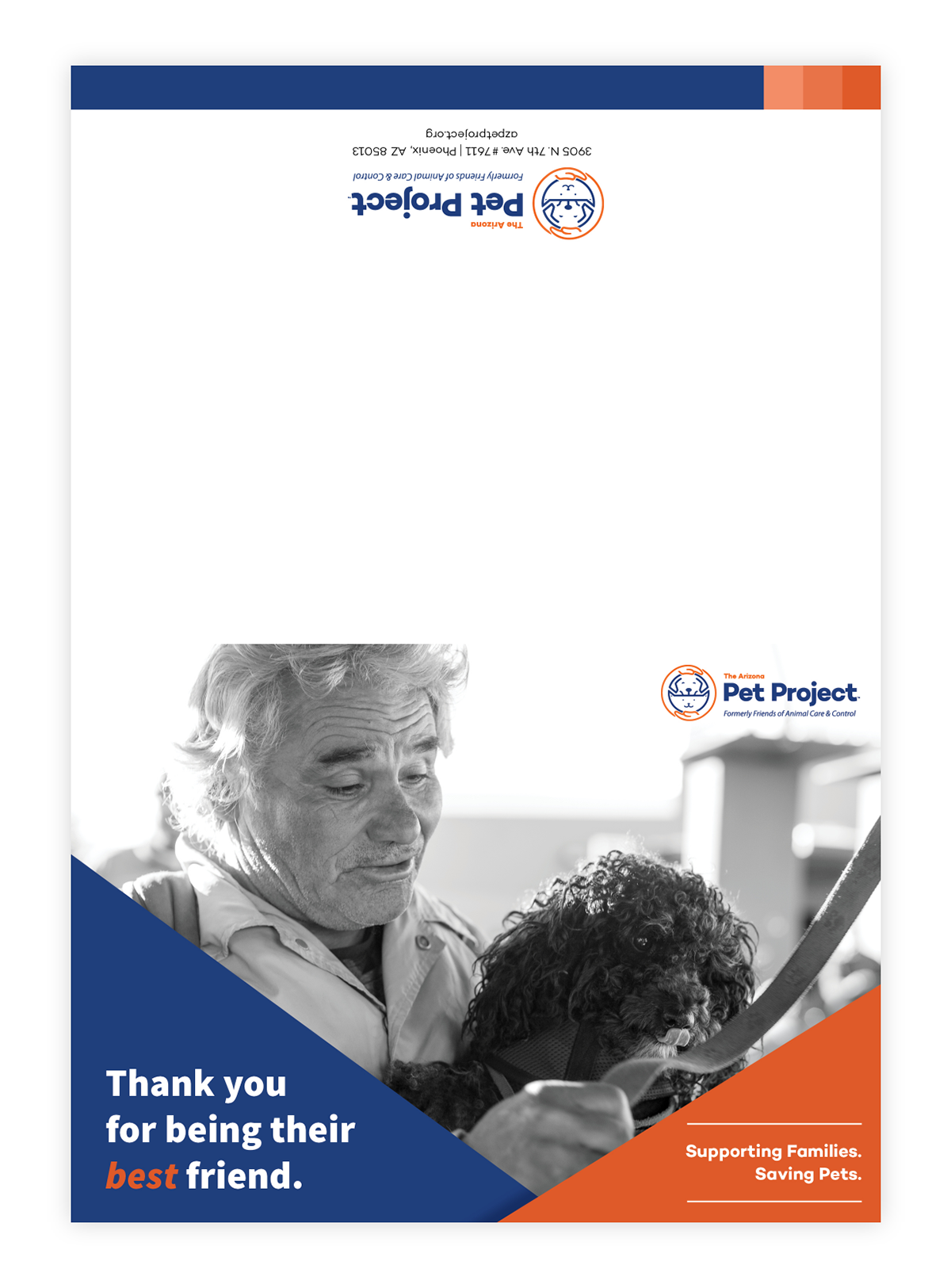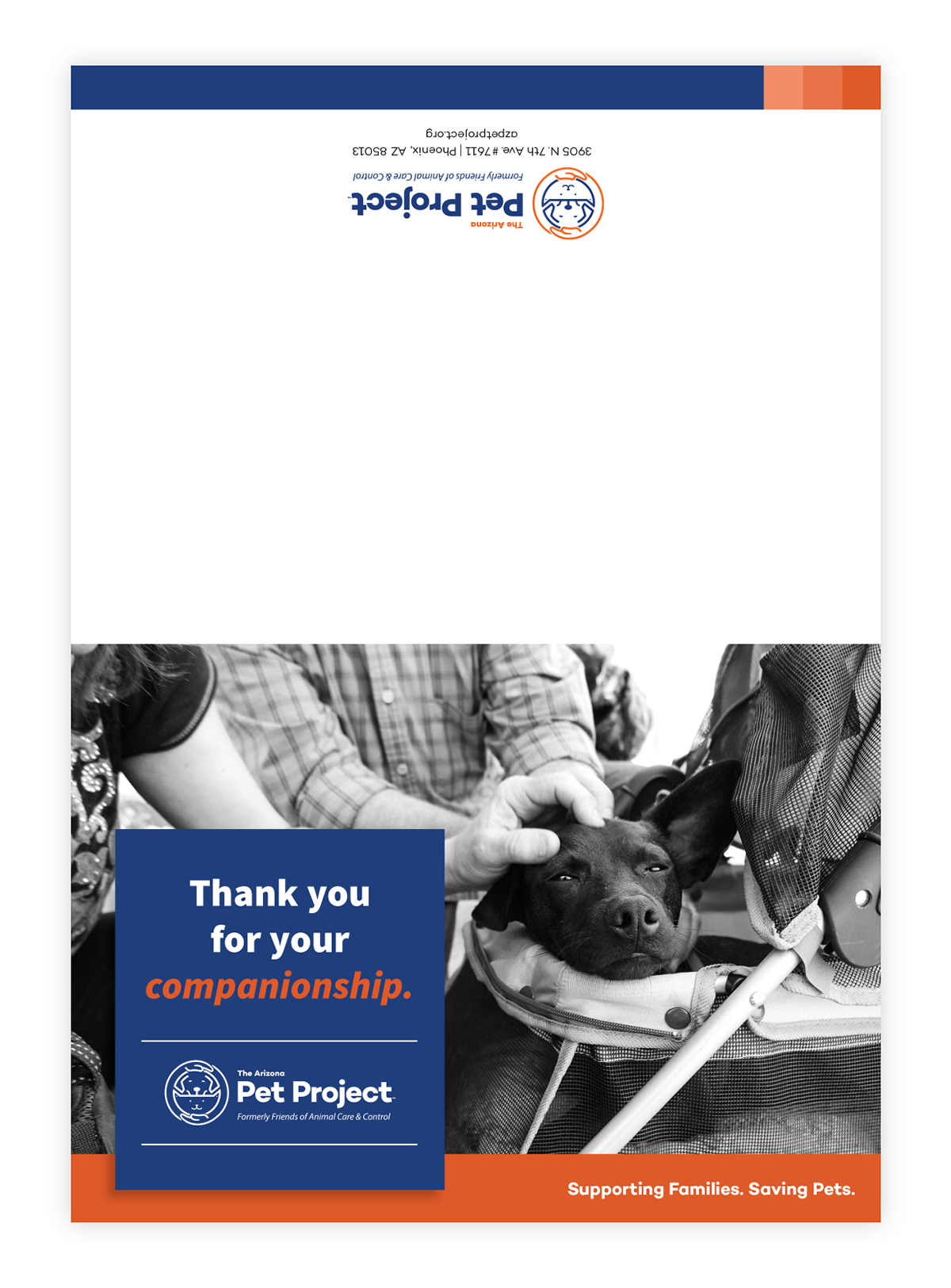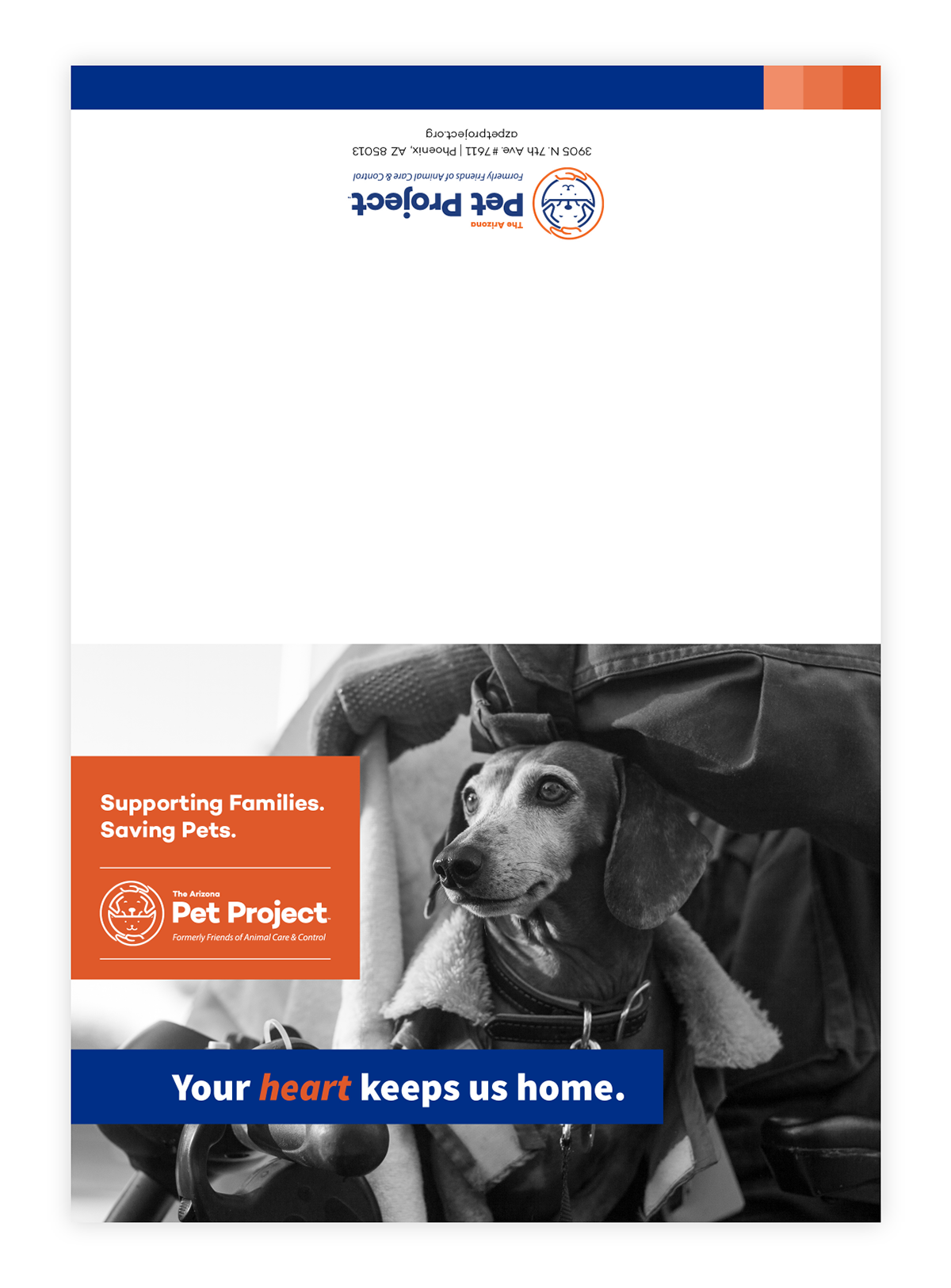 6-FOOT RETRACTABLE BANNER
This 6-foot retractable banner stands outside their mobile clinic events to draw people to their services. This banner helps people know they are in the right location for the event.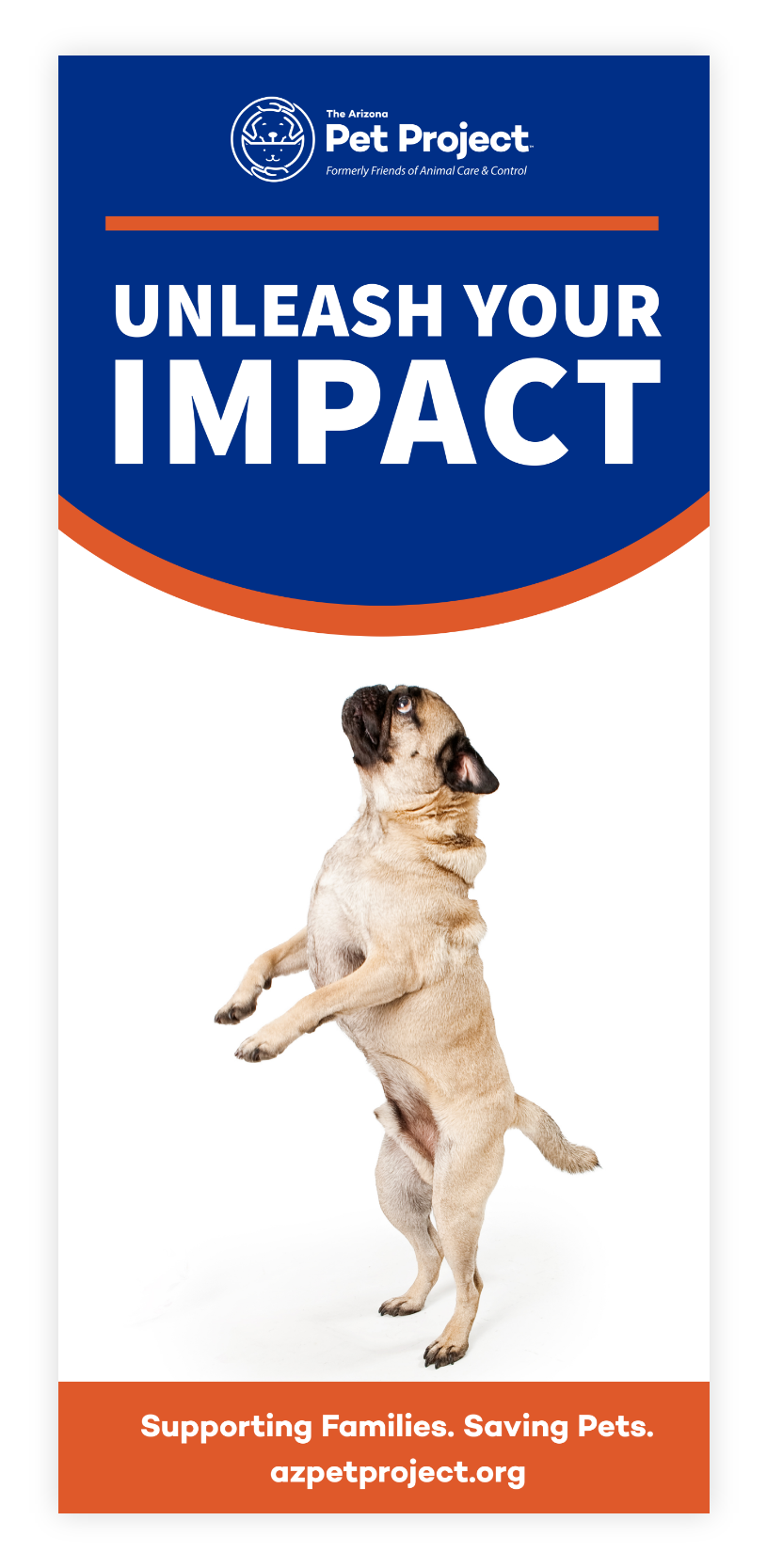 This 2-foot table banner goes on the check-in desks of the mobile clinic events. The purpose of the banner is to give people a quick glimpse into the resources they provide.